Description
Simply print one of our Minecraft skin design templates, color it in using marker pens and scan using the app. Then, as if by magic, your drawing will transform into an actual Minecraft skin that you can upload to your Minecraft account directly from the app!

The resulting skin will look epic! You'll get a skin that looks like it took HOURS to make manually on a PC/app. Your design will boast cool looking shading and colour variations that you'll have designed with just the stroke of a pen. Give it a try!

As shown at V&A London! Trailer video: http://goo.gl/ai6mH9

== Features ==

• Amazing Skin Scanner functionality
• Two template styles available to print (standard and simplified, use AirPrint or download PDF's online for FREE here: www.minecraftskinstudio.com/scanner/template/)
• Ability to upload your skin to Minecraft.net at no extra cost (PC version)
• Pocket Edition Skin uploads require Minecraft Skin Studio (additional purchase via the App Store)
• Customize even further in Minecraft Skin Studio** by importing your design!
• Create an amazing papercraft model from your design with Minecraft Papercraft Studio** - just hit the import button!

== Important ==
* Minecraft is a trademark of Mojang AB.
** Minecraft Skin Studio and Minecraft Papercraft Studio sold separately.
*** Only the PC version of Minecraft supports custom skins. This app will not work with Pocket Edition and Xbox.
Disclaimer: The description cited above is from the Apple App Store. Since each app is lovingly created individually, each platform may have slightly different features available. Please check the individual App Store before purchasing.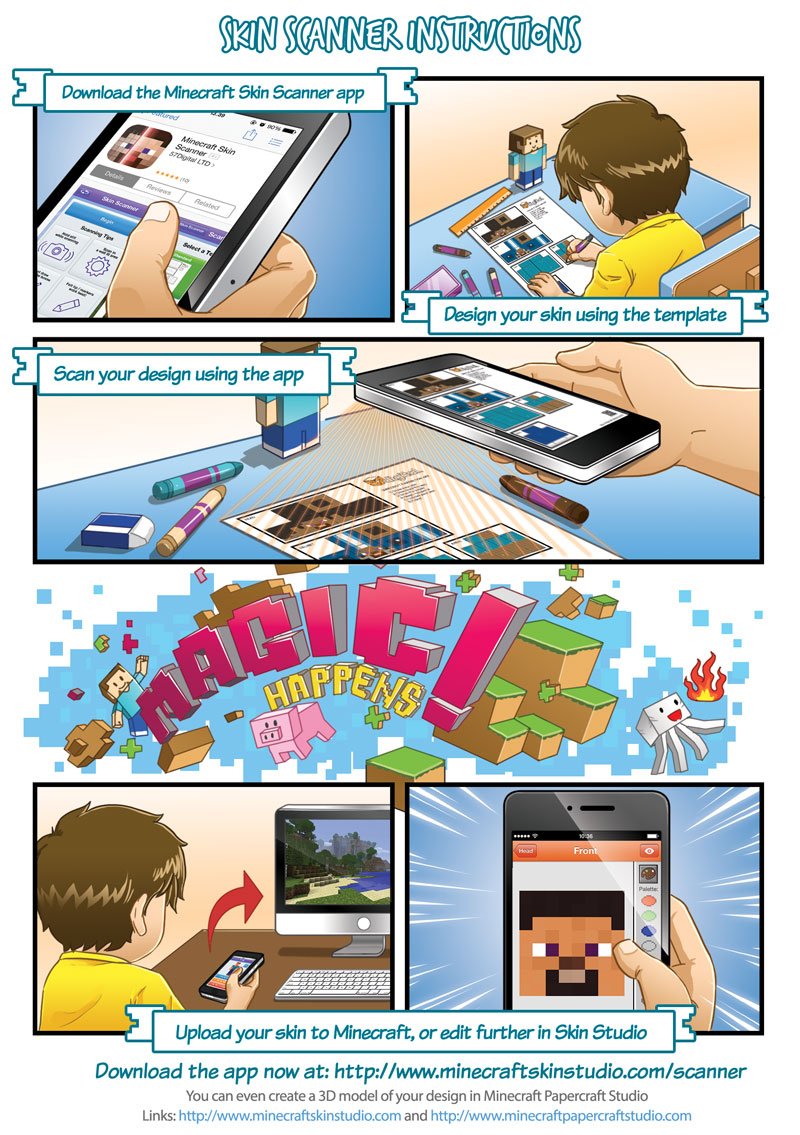 ---
Other apps...
Check out some of the other apps that we're proud of:
Minecraft is a trademark of Mojang AB.
Scrolls is a copyright of Mojang AB.